Daredevil Shines in She-Hulk Posters
Marvel Studios released the first official posters for Charlie Cox's Matt Murdock, better known as Daredevil after he made his MCU return in Episode 8 of She-Hulk: Attorney at Law.
One poster boasts Cox against a yellow background as he wears the suit he uses in court, standing tall with his iconic red glasses and his walking cane. The post came with the caption "*another Attorney at Law has entered the chat*," noting how Murdock is the next big lawyer to take the spotlight after Tatiana Maslany's Jennifer Walters.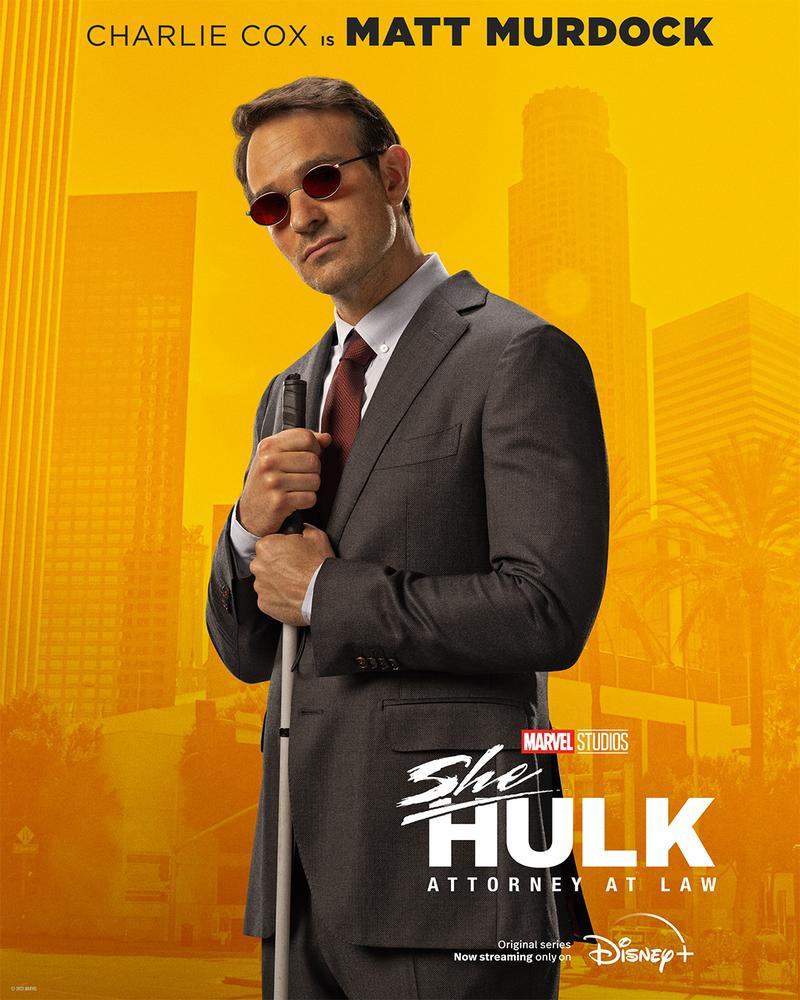 The second poster shows off Murdock's alter-ego as the Man Without Fear shines in his first solo MCU poster. He dons his new red and yellow battle suit as he clasps his hands together as the caption reads "*heartbeat intensifies,*" referencing his ability to hear peoples' heartbeats.
This story is developing. Please check back for updates!