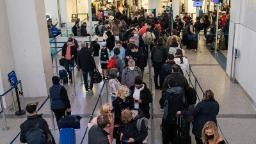 Here's this week's travel news so you can start planning.
Aviation highs and lows
Unlocking Asia
At the World Airline Awards on Friday, Skytrax CEO Edward Plaisted told the audience that the industry was being buoyed by the "pent-up demand for travel" but that we now "just need to see a few more borders opening."
Destination inspiration
Wipe out
In case you missed it
There was a dramatic rise in demand for flights out of Moscow on Wednesday.
The whole "Anthony Bourdain: Parts Unknown" podcast series is now on CNN Audio and Apple Podcasts.
Sitting in style